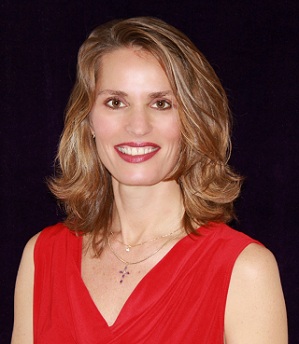 MSA Marketing was founded in 2002 by its president, Michele Powell (NPN #524829), and was developed as a unique mentoring agency which strongly believes in independency. MSA has a passion to mentor both its clients and referring agents in the health and financial service markets utilizing copy-written strategies and alternatives that simplify both industries.

MSA's mission is to equip clients and colleagues with the tools and strategies necessary to access financial success. MSA and its staff represent the entire industry, not a specific company, and work hard to educate and inform our clients of these tools and strategies as opposed to just selling them products.

In addition to its retail business, MSA offers the independent agent an opportunity to affiliate with its corporate staff and team of career professionals in all aspects of the financial service industries. We represent health, disability, long term care, dental, vision, international travel, life and annuity lines; we also work to establish thorough retirement strategies. We have established relationships with estate attorneys, CPAs and other industry professionals that are essential to pair up with to ensure that our clients have the best team of professionals crucial to achieving their goals. MSA also addresses the basics of financial strategies including liability management, budgeting toward a debt-free lifestyle and other aspects of mentoring that teaches the power of INDEPENDENCE as well as the responsibilities of INDEPENDENCE. Through MSA's referral/partnership program and its professional staff, referring agents and affiliates pair up with the independent agent or agency and share their desire to assist and serve their clients. MSA can either mentor the independent agent through its extensive and professional field experience or assist the agent's client in the areas of need and contractually accommodate the appropriately licensed agent financially while contractually protecting that agent's core business relationship with its referral.

MSA Marketing's vision is to secure pension-like retirement income streams and debt-free lifestyles for its clients and colleagues, while at the same time teaching both to save their free enterprise America, starting with healthcare and the understanding of H.S.As. MSA's team of professionals has in excess of 250 years combined experience and can be reached at their corporate offices in Bradenton, Florida.

Based on Michele's vast experience with many diverse businesses while mentoring financial clients, she decided to launch the Bradenton Executive Center in 2010. The idea was born out of her own challenges as a business owner and her observation of the struggles of small businesses to keep overhead low while portraying a Fortune 500 presence. Bradenton Executive Center's vision is to lower costs by sharing space, services and staff with other business owners in one professional center. She has built an environment that creates the impression of a permanent future without the expense of ownership. The Bradenton Executive Center runs concurrently with MSA and houses the MSA offices. Please visit www.BradentonExecutiveCenter.com for more information on this invaluable resource.