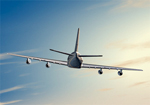 Welcome to MSA Mentoring's International Medical Insurance Department! Each year, ever increasing millions of people travel to foreign destinations for vacations, business purposes, educational pursuits, and charitable and missionary objectives. In 2006, a record 842 million individuals traveled internationally; however, in 2012, that figure rose to 2 billion.Many international travelers far too often discover (the hard way) that their home country medical insurance policies provide little or no coverage for sickness, injury or related losses incurred while on international trips or living abroad. Medical treatment away from home can be prohibitively expensive and evacuation from life-threatening events can cost thousands of dollars more than the cost of the trip abroad.
At MSA Mentoring, we recognize the critical importance of securing the proper type and amount of insurance to cover medical, life and accidental injury losses while traveling or living abroad. In keeping with our Mission Statement objective to educate and inform our clients and to equip them with the right tools and strategies, we offer our clients what we believe to be the finest suite of insurance products in the international arena.
MSA is proud to offer our clients and agents comprehensive and affordable international insurance products insured by Lloyd's of London. Here you will find a broad range of products to meet all your needs. Whether you are an individual traveler, a group travel coordinator, a student, parent of a student or a business professional, we have a plan that's right for you. Our state-of-the-art site enables you to quickly select plan options, generate quotes, review coverage benefits and submit applications online directly to the carrier in real time.
International Insurance Products
Get Instant Quotes and Apply Online!  Choose from any of the following:

Atlas Travel Series
Short-term health insurance for individuals traveling outside their Home Country
Whether you are traveling for business or pleasure, the Atlas plan may be just what you're looking for. Plans are available from a minimum of 5 days up to a maximum of one year. At no additional cost, the Atlas Series adds coverage for Emergency Medical Evacuation, Acts of Terrorism and Complications of Pregnancy.


Atlas Group Series
Short-term international health insurance for 5 or more traveling abroad
The Atlas Group Series is tailored for groups of 5 or more US and non-US Citizens traveling outside their Home Country for 5 days up to one year. This plan is appropriate for missionaries, students and business executives and features Emergency Medical Evacuation, coverage for Acts of Terrorism and Home Country Medical Coverage.


Atlas Professional
International health coverage for executives taking multiple trips throughout the year
Atlas Professional is available to executives and their families who require a 12 month comprehensive medical policy with coverage for multiple trips of 30 days duration or less. If you maintain medical coverage in your home country, Atlas Professional is designed to take some of the risk out of your international business travel.



Student Secure
Worldwide health coverage for students pursuing their education abroad
StudentSecureSM is designed specifically to meet the insurance needs of international students. Whether you are looking for individual coverage or coverage for the entire family, our Select and Budget options have the features you need. Each plan includes coverage for Emergency Medical Evacuation, Intercollegiate Sports, Acts of Terrorism and more!